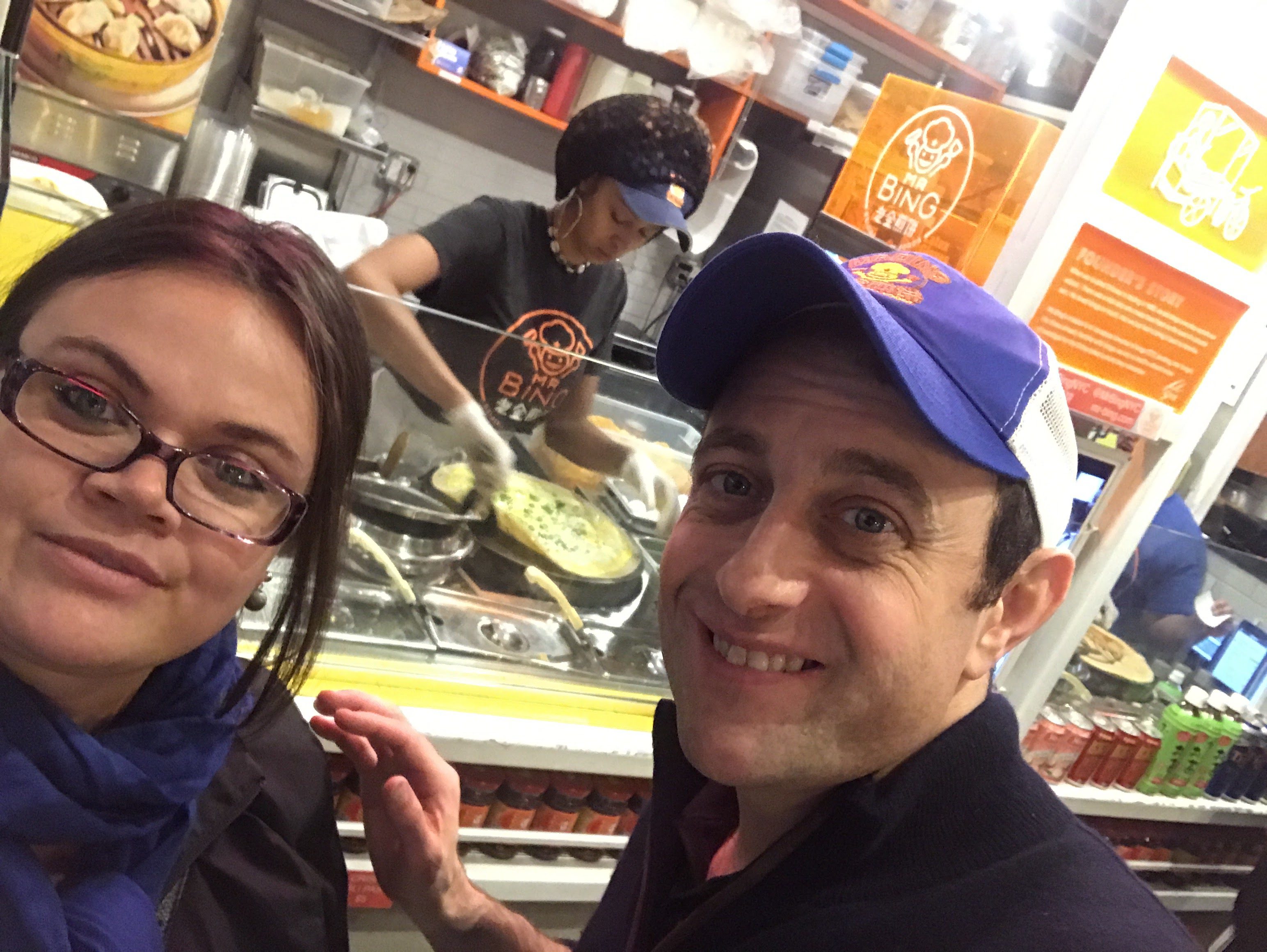 Jeg har nu haft fornøjelsen af at møde Brian Goldberg to gange - de to gange, jeg blev forhørt af de flotte farver, duftene og det høje humør fra medarbejderne ved MR. BING street food. Første gang var et tilfældigt møde, hvor jeg gik ned igennem Broadway Bites, ved Herald Square og fik tilbudt en smagsprøve af en venlig herre. Da smagsprøven smagte så godt blev jeg 'hængende' og talte med medarbejderne. De var super venlige, jeg var i godt humør og nå ja, de såkaldte 'bings' smagte VIRKELIG godt! Og, faktum at de har vegetarisk mulighed gjorde det endnu bedre for mig, som foretrækker vegetarisk livsstil. Omend jeg godt kan li' kylling. Oh, what to do.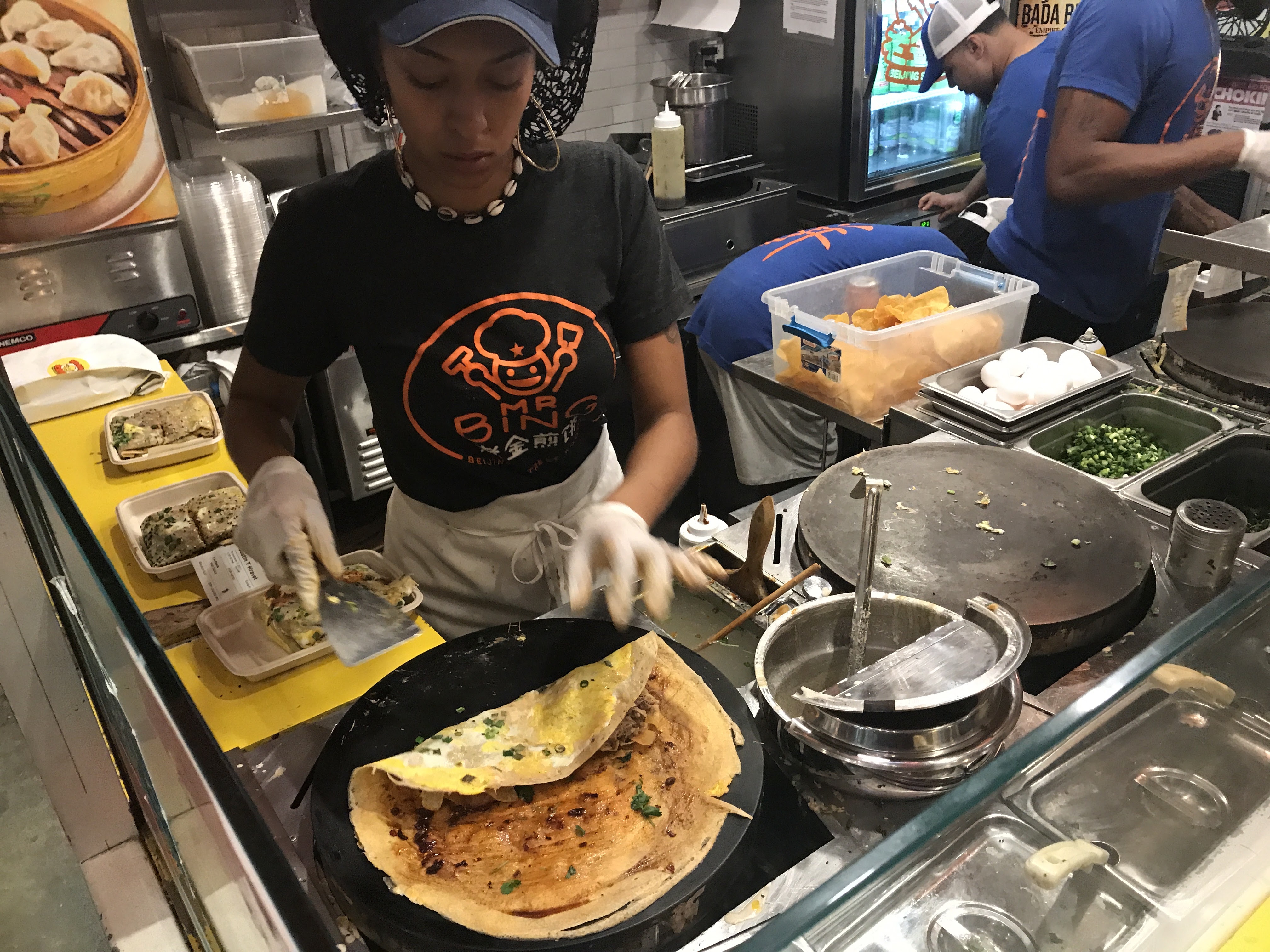 Nå, men mens jeg stod og talte med dem der arbejdede der dukkede ejeren af MR. BING op. Brian Goldberg. Vi fik en lang sludder om hans lange ophold i Kina, ideen bag maden, hans rejser til Skandinavien, hvad det vil sige at være iværksætter i NYC og så videre og så videre.
Nogle uger senere fandt jeg min vej forbi Vanderbilt Eats, en del af Urban Space ved Grand Central Terminal. Selvom det bugner med muligheder for mad og drikke, gik jeg målbevidst efter Mr. Bing, som nu har flere beliggenheder, food trucks så vel som en rigtig restaurant i byen. Og hvem så jeg der – Mr. Brian Goldberg himself. Han huskede mig, spurgte ind til hvordan forretningen gik og så blev vi enige om at I danskere altså skal forbi og smage disse autentiske 'yianbings', som var de lavet bagpå en cykel i Beijing!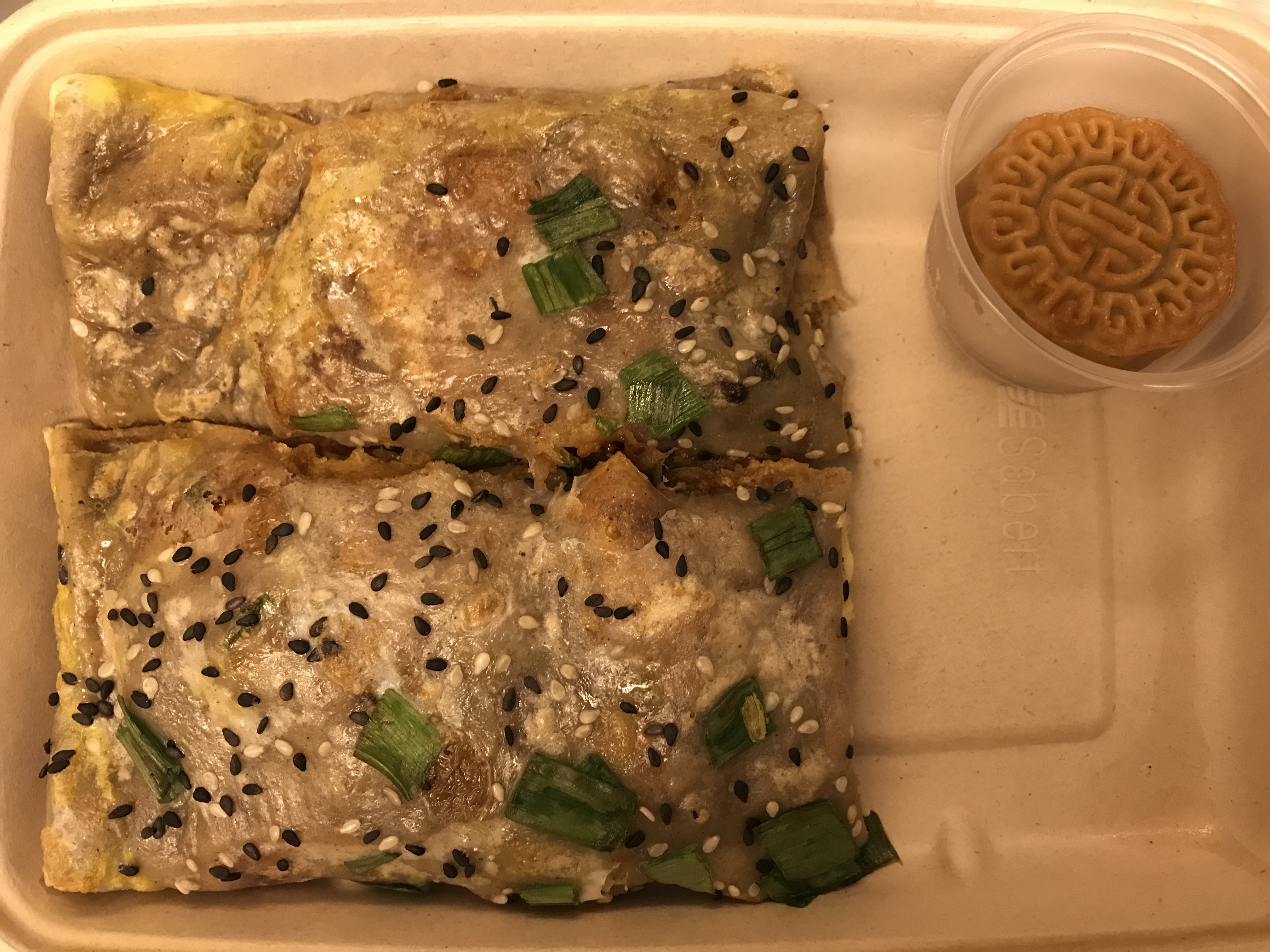 Læs mere omkring Mr. Bing på deres hjemmeside: https://www.mr-bing.com/
Og, er du i New York i løbet af december, januar og februar måneder så er et besøg hos Mr. Bing inkluderet i vores Vinterland tur. Walking tour på Manhattans gader, med hyggelige fortællinger om livet i New York, attraktioner og flot arkitektur, muligheder for vinduesshopping (se de flotte dekorationer), besøg på vintermarked og så en 'bing' til virkelig at få varmen (ps. du behøver ikke vælge spicy versionen, selvom den er god):