Møde med danskere i New York
i samarbejde med Road Trip i USA
René Frederiksen fra Road Trip i USA og undertegnede havde længe set frem til d. 31 august, hvor der var dansker komsammen i New York.
Jeg havde igennem en pensioneret NYPD betjent (nu: tour guide), og hans gode kammerat fundet frem til et perfekt sted på Upper West Side, som kunne tage imod os. To lange borde var reserveret til kl 19:00, og omkring 15 mennesker dukkede op - de sidste gik hjem efter midnat. Dive Bar, som stedet hedder, har et bredt udvalg af øl, og deres mad er ret lækker. Priserne er fair, og stemningen er god!
Fantastisk højt humør, super gode samtaler og fornøjelige nye venskaber blev skabt på kryds og tværs af bordene, maden og drinkene. Nogle af deltagerne var "blot" turister i byen, andre nye tilflyttere. Gode råd blev givet, skønne rejsefortællinger delt og jeg synes det var en succes!
Jeg vil gerne takke René for at have kommet op med ideen om en kom-sammen, og selvfølgelig takke for alle jer der bidrag til den hyggelige aften. Fordi det var sådan en succes, har jeg besluttet mig for at det ikke er sidste gang vi holder et event som dette.
Har du selv lyst til at besøge Dive Bar? Få flere informationer her: Dive Bar's hjemmeside
Billeder nedenstående bidrog Klaus til, og jeg takker for de gode "skud"! - Hvad synes du? Kunne du tænke dig at deltage i et tilsvarende event? Svar på nedenstående "poll"!
Loading ...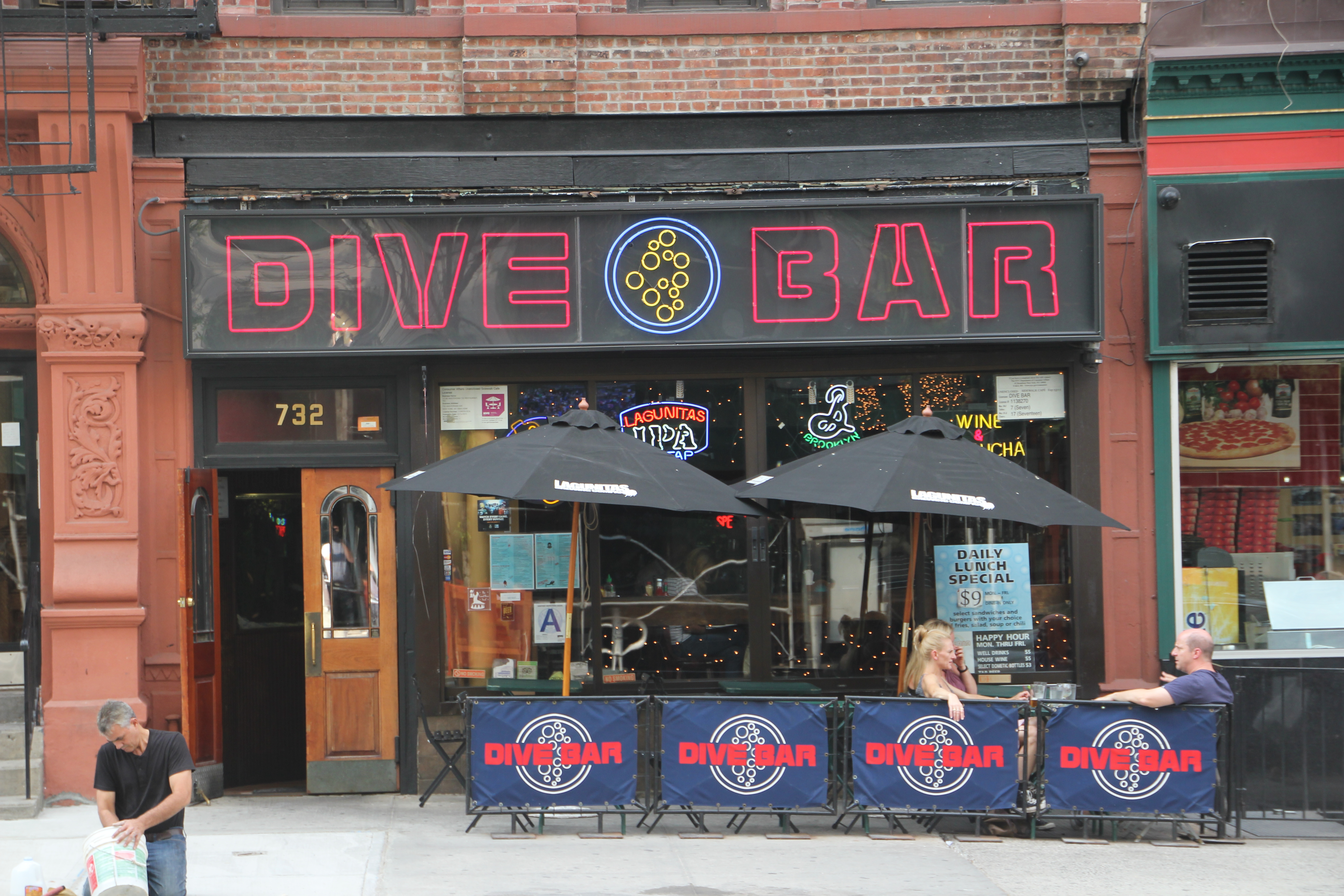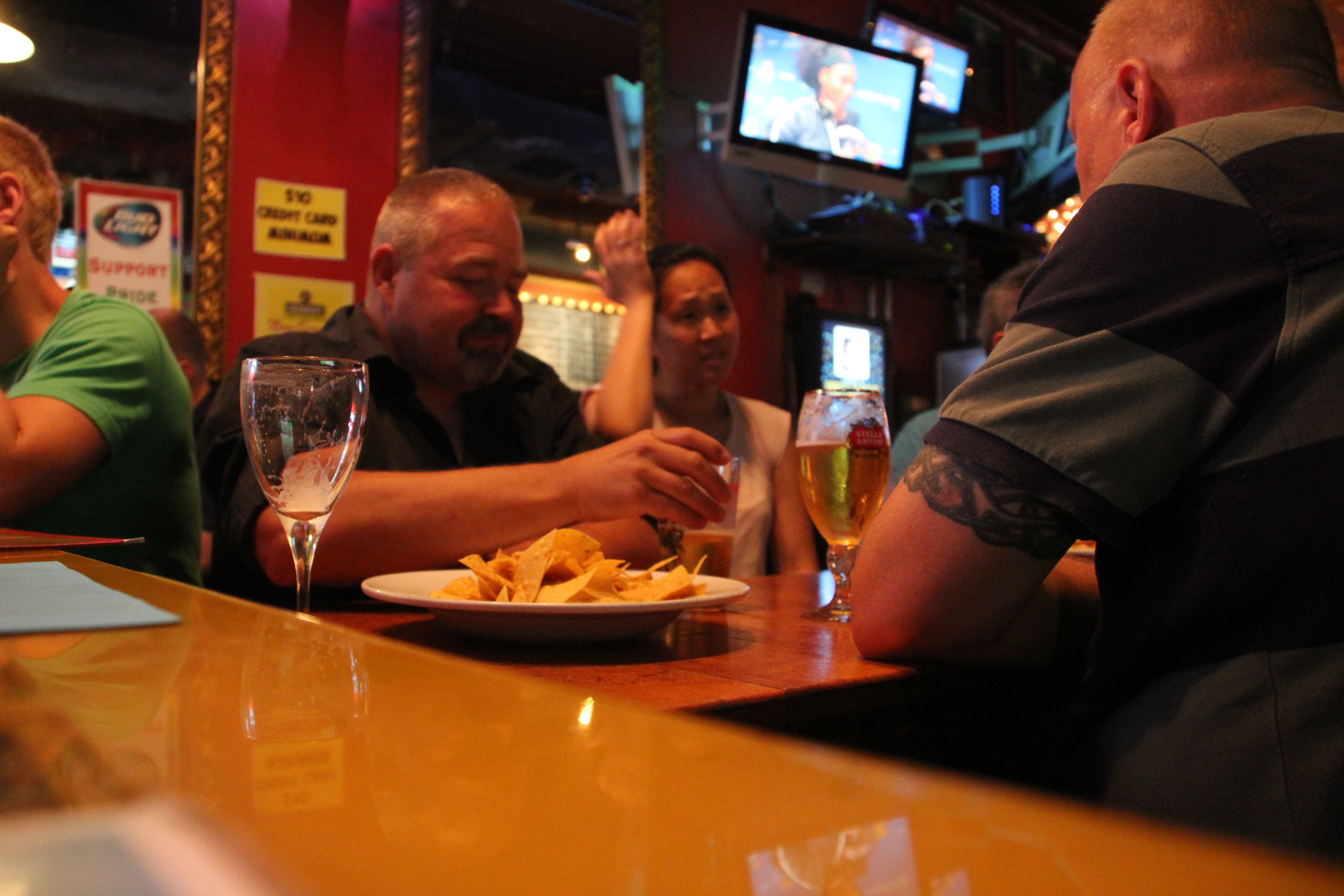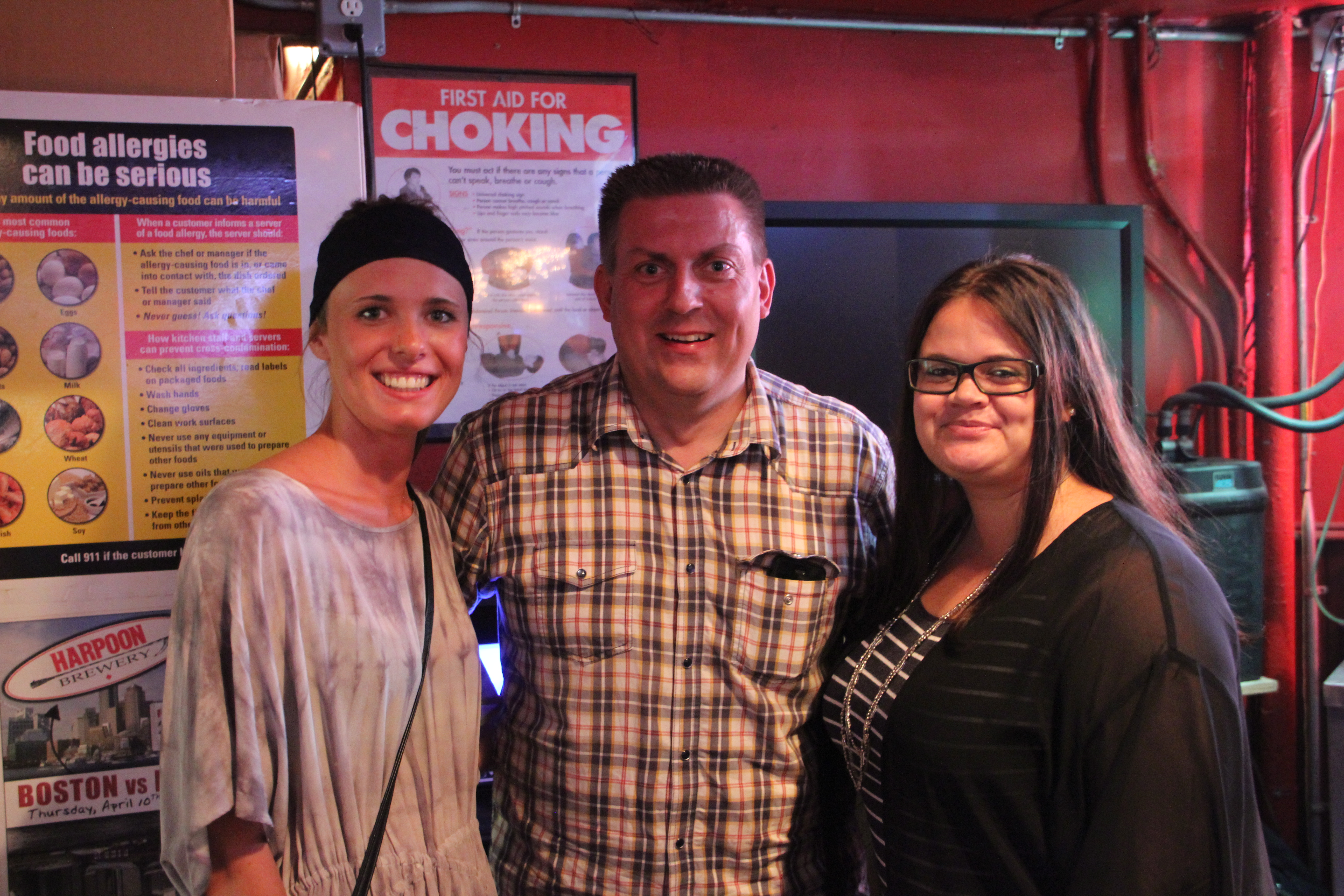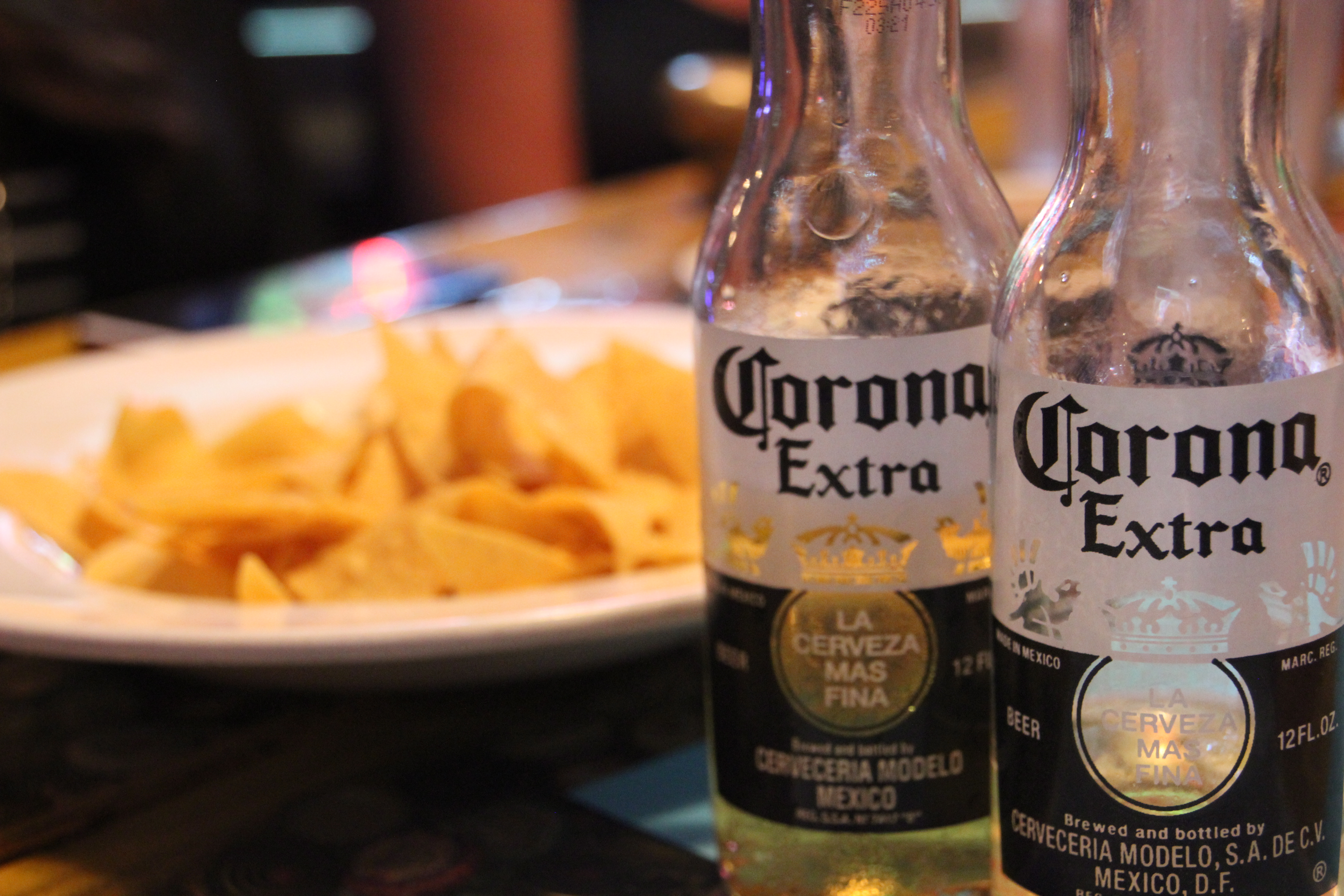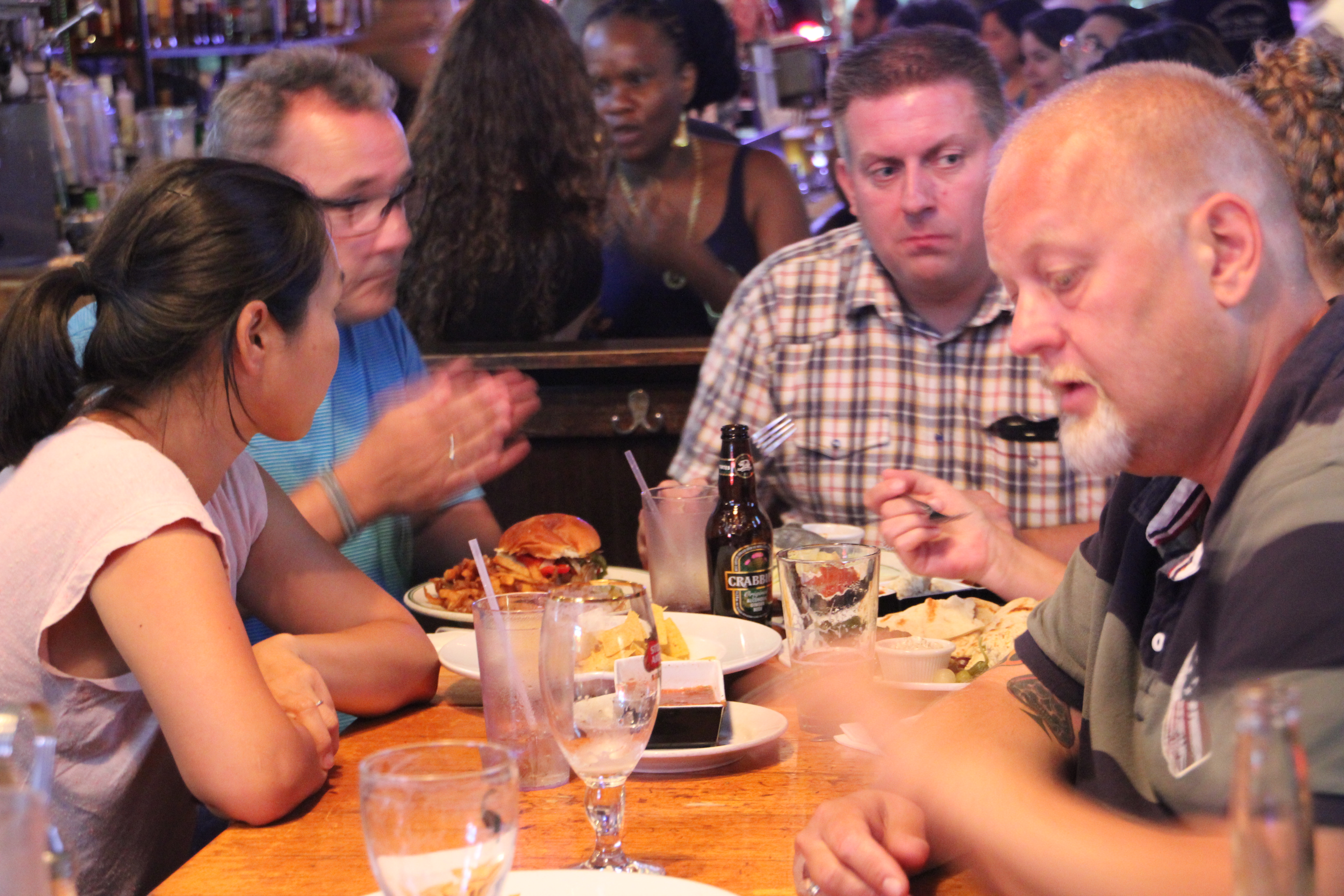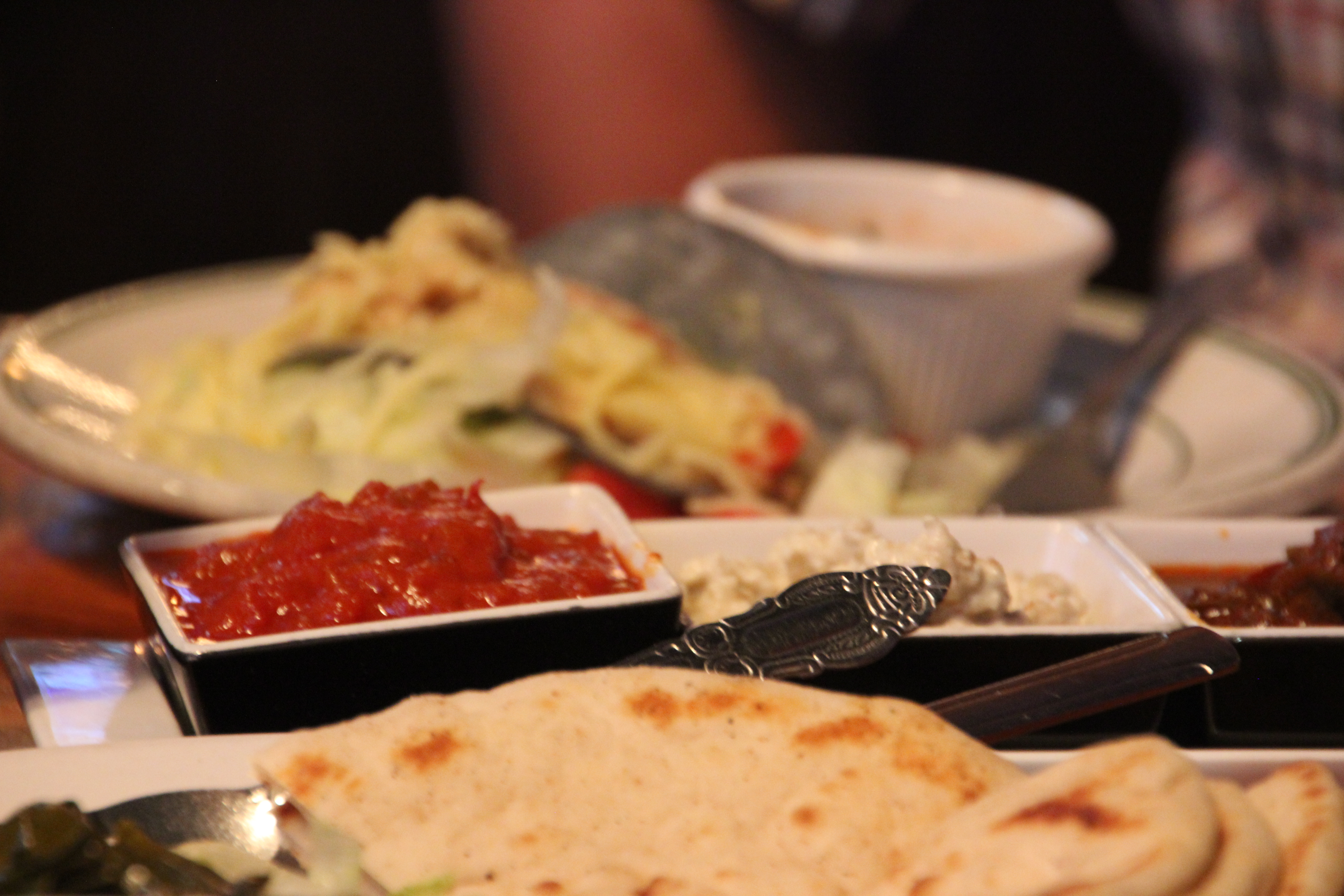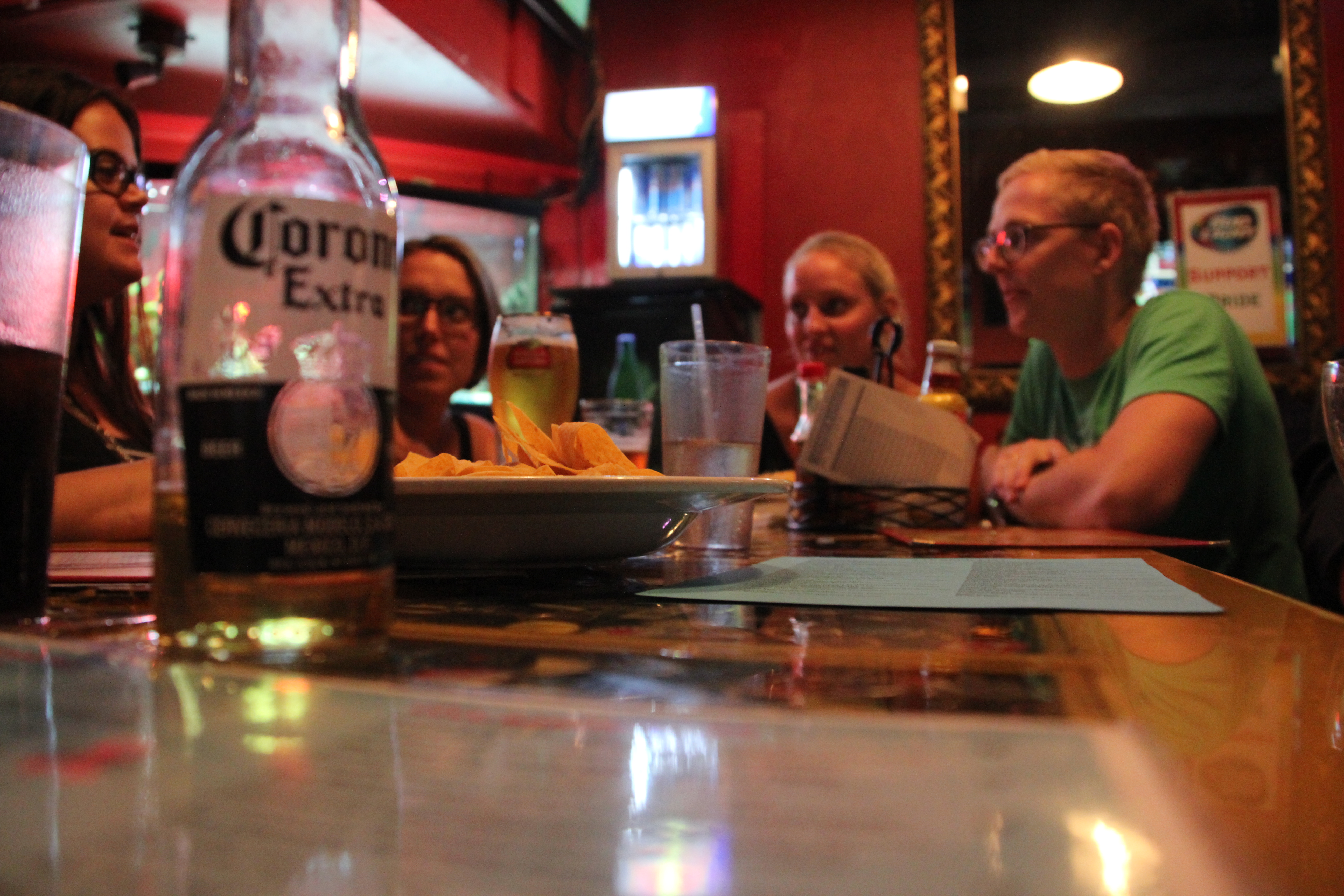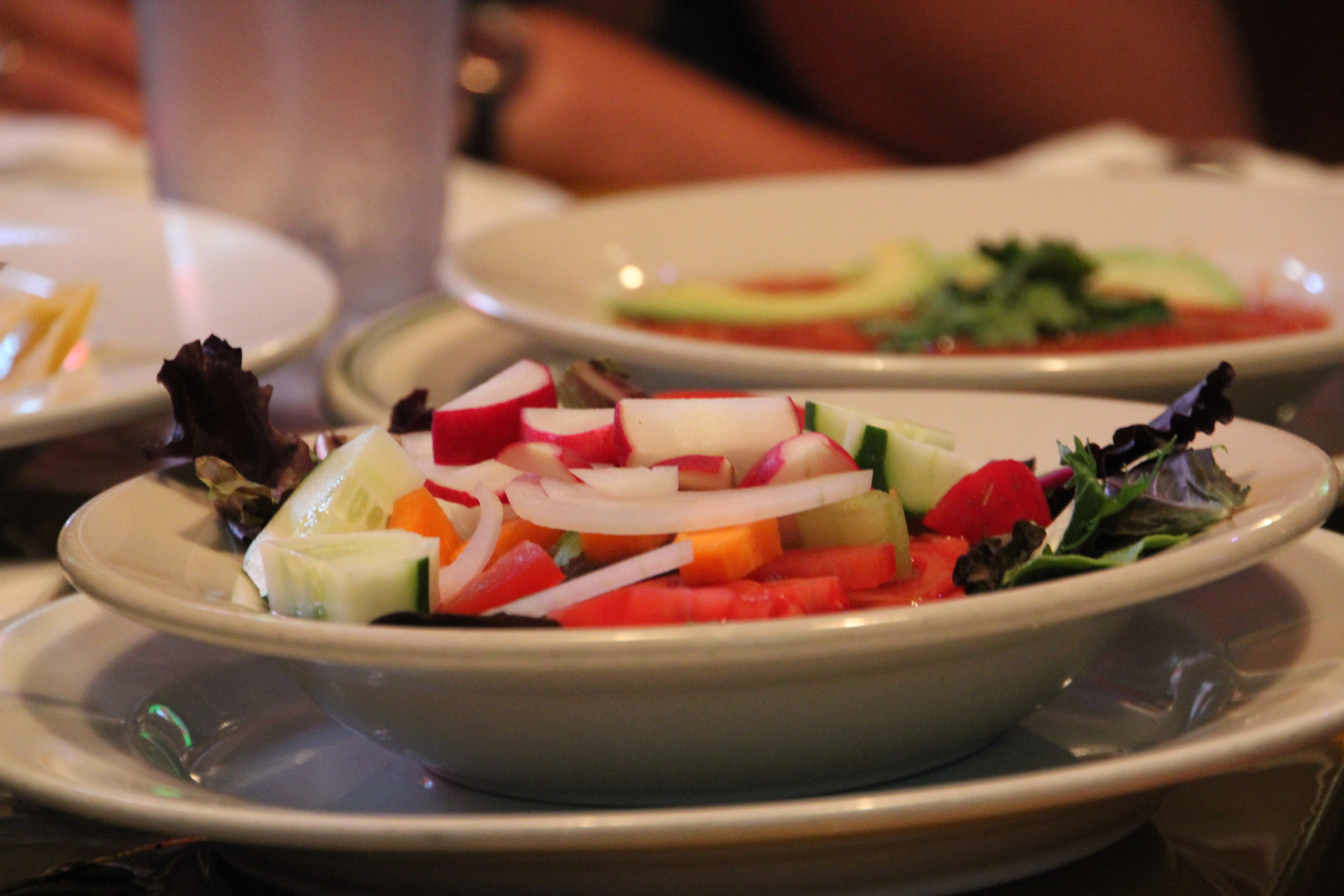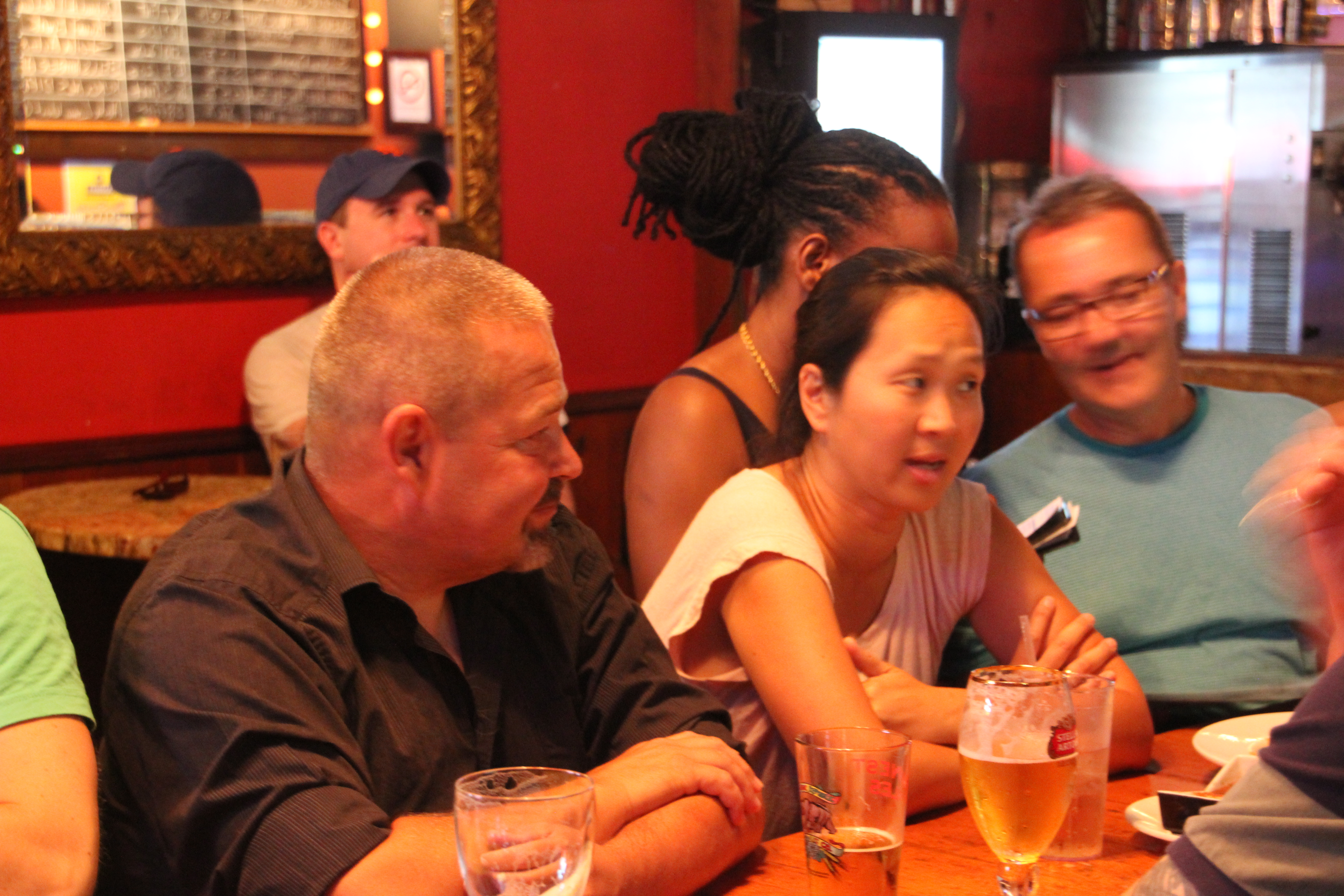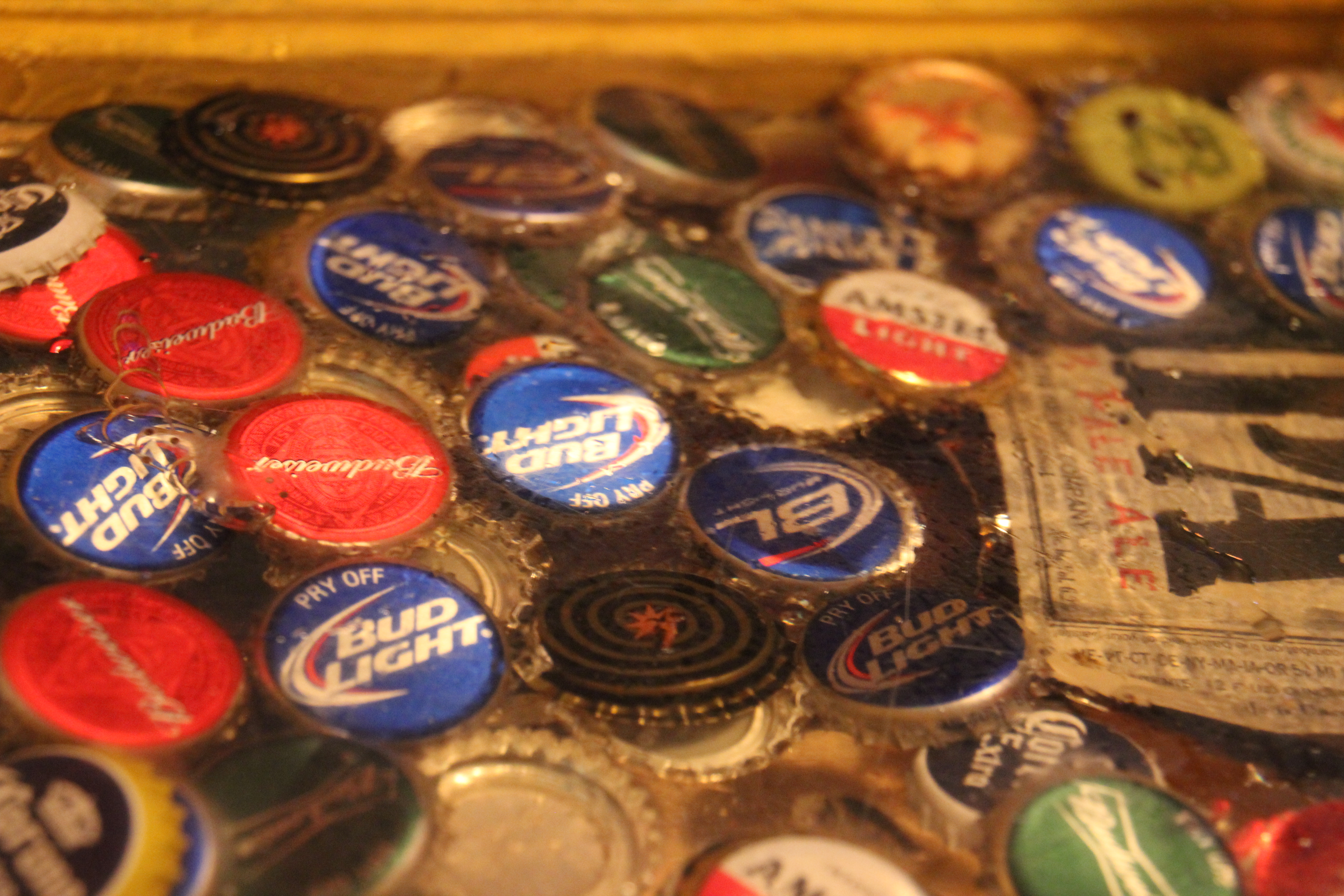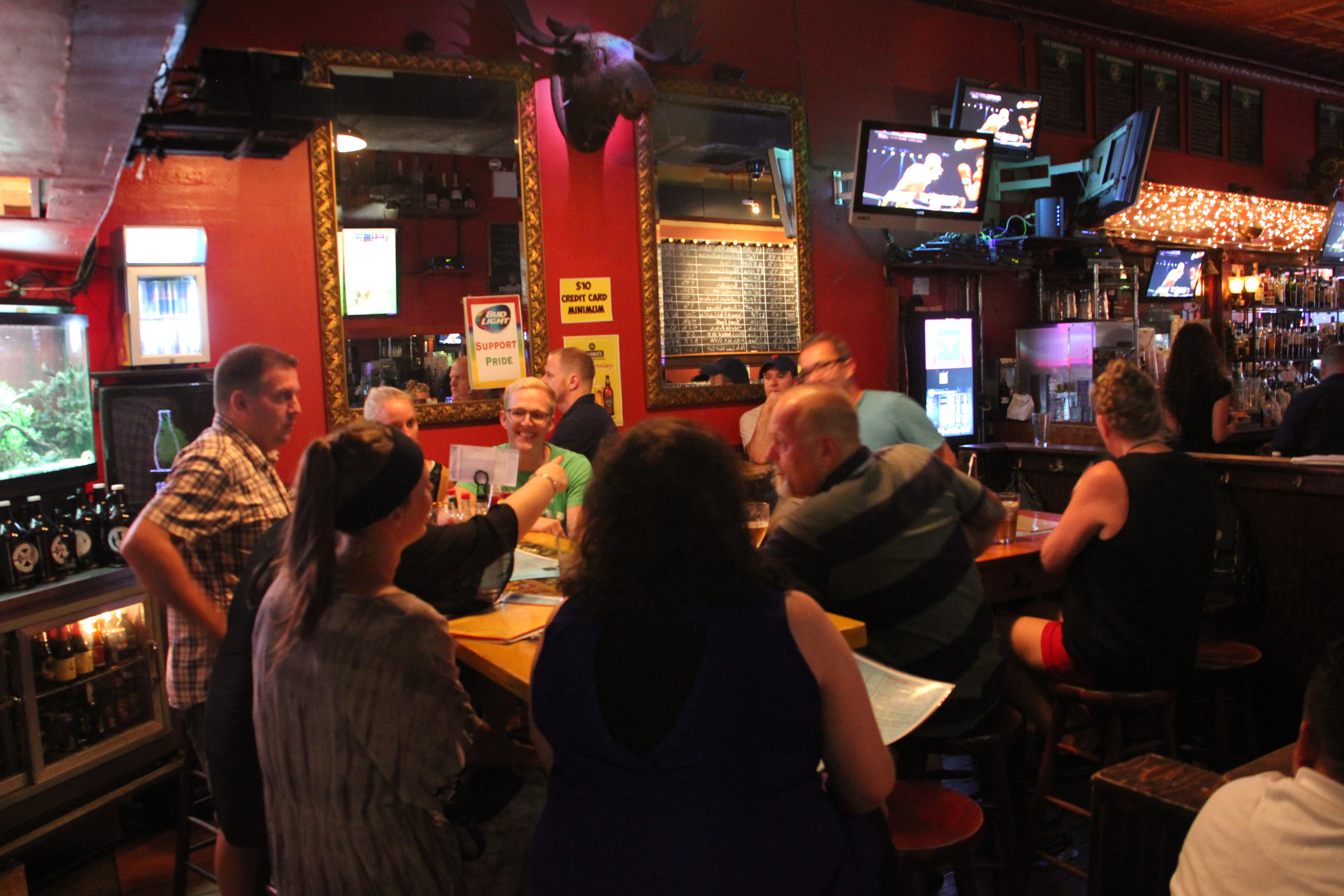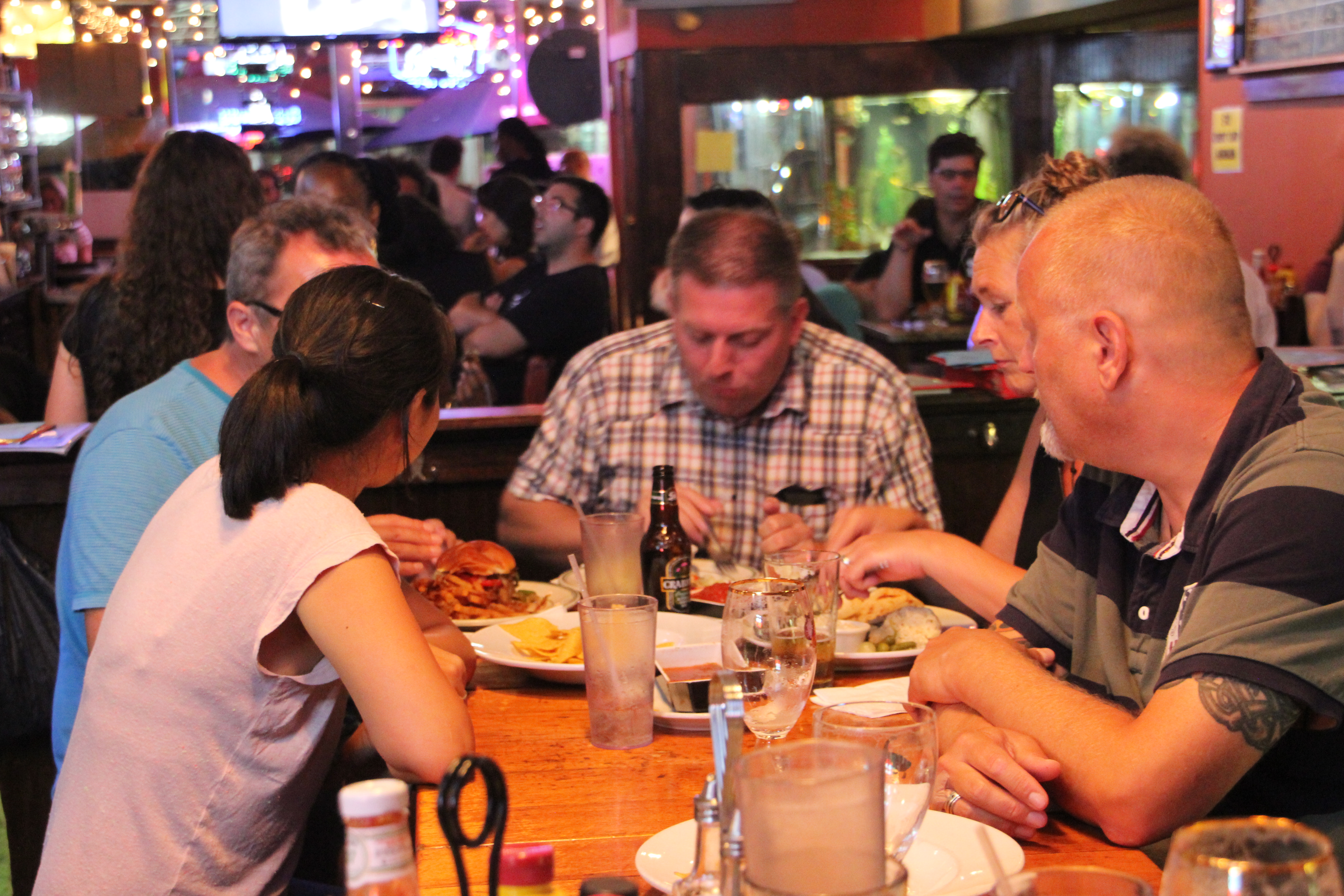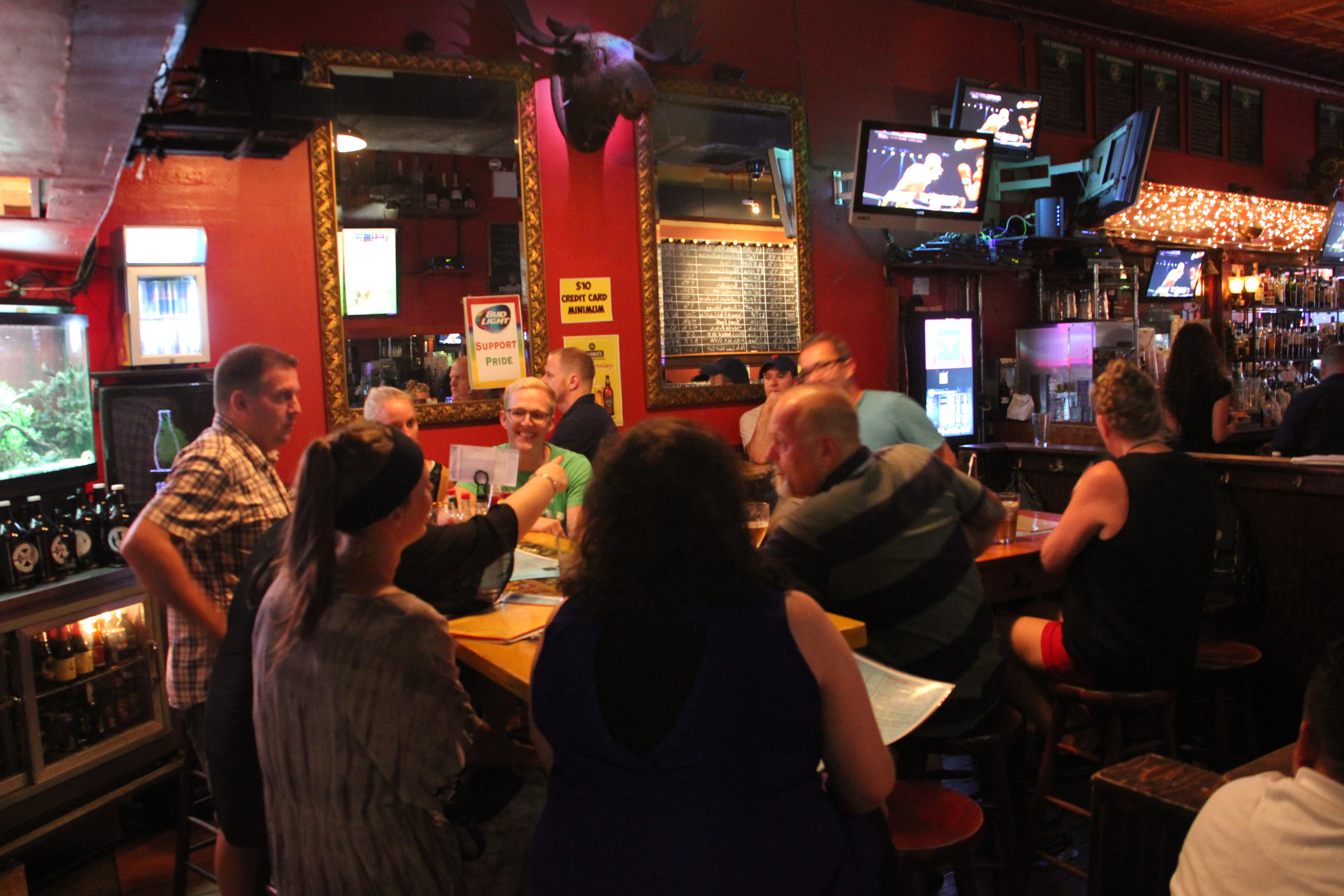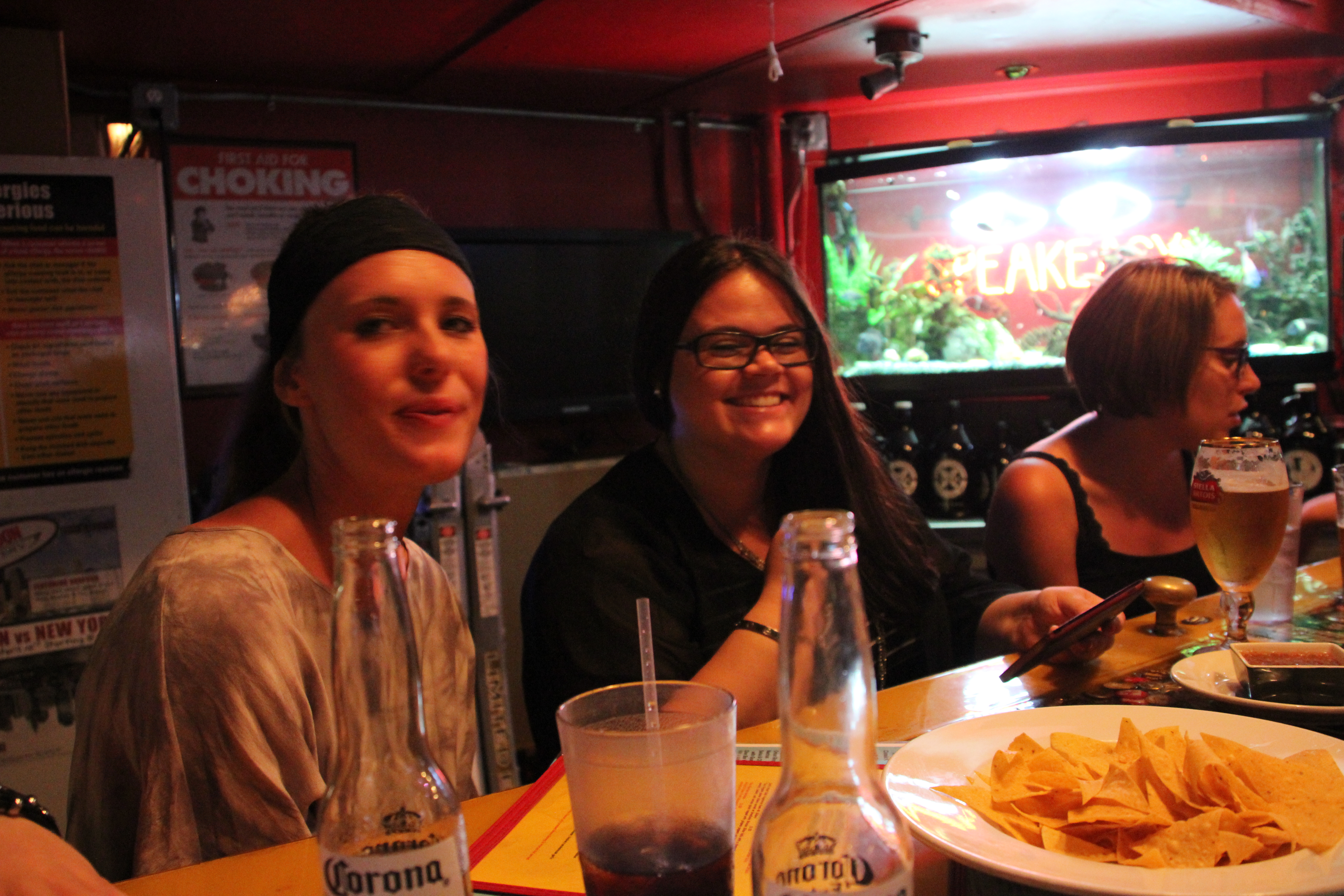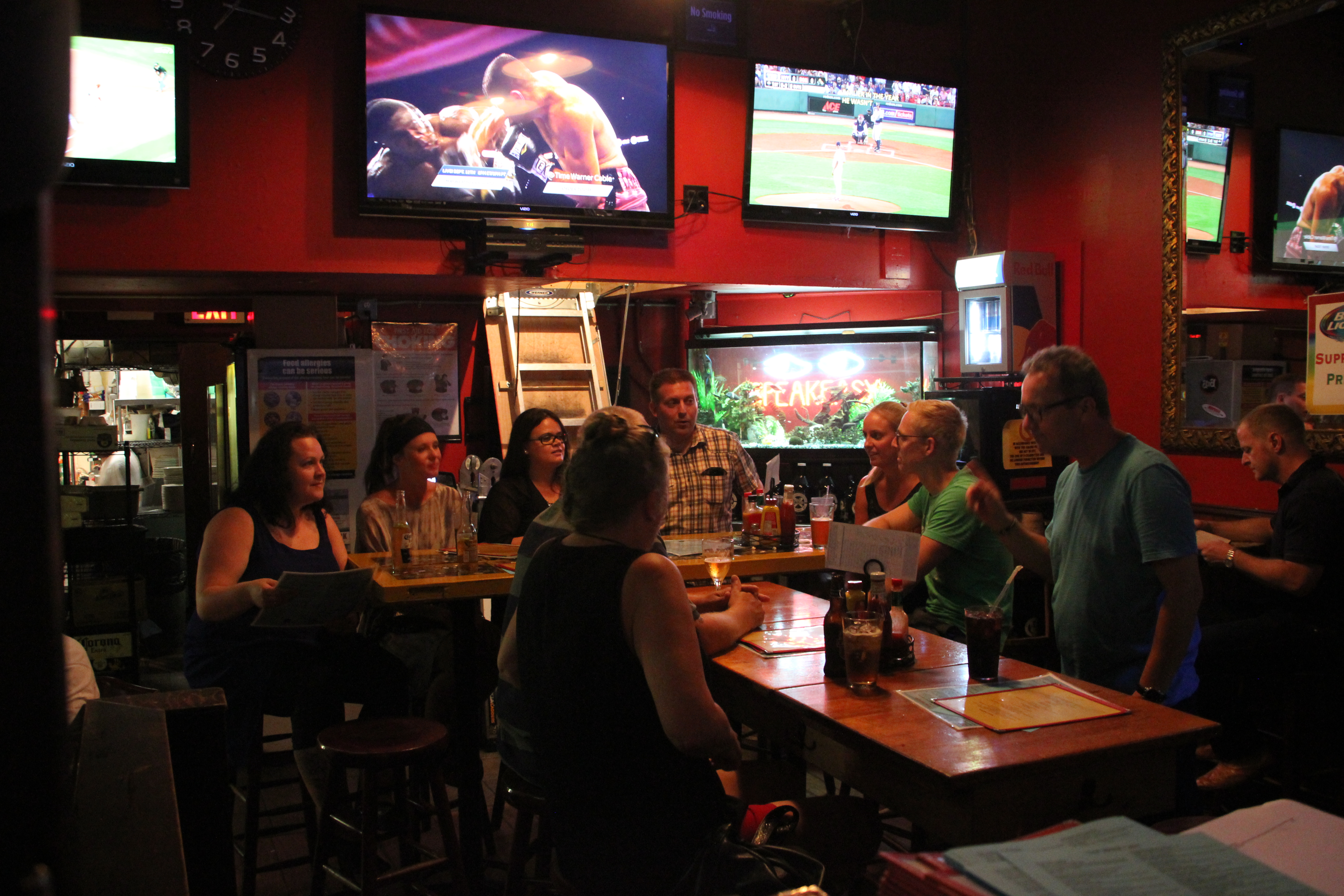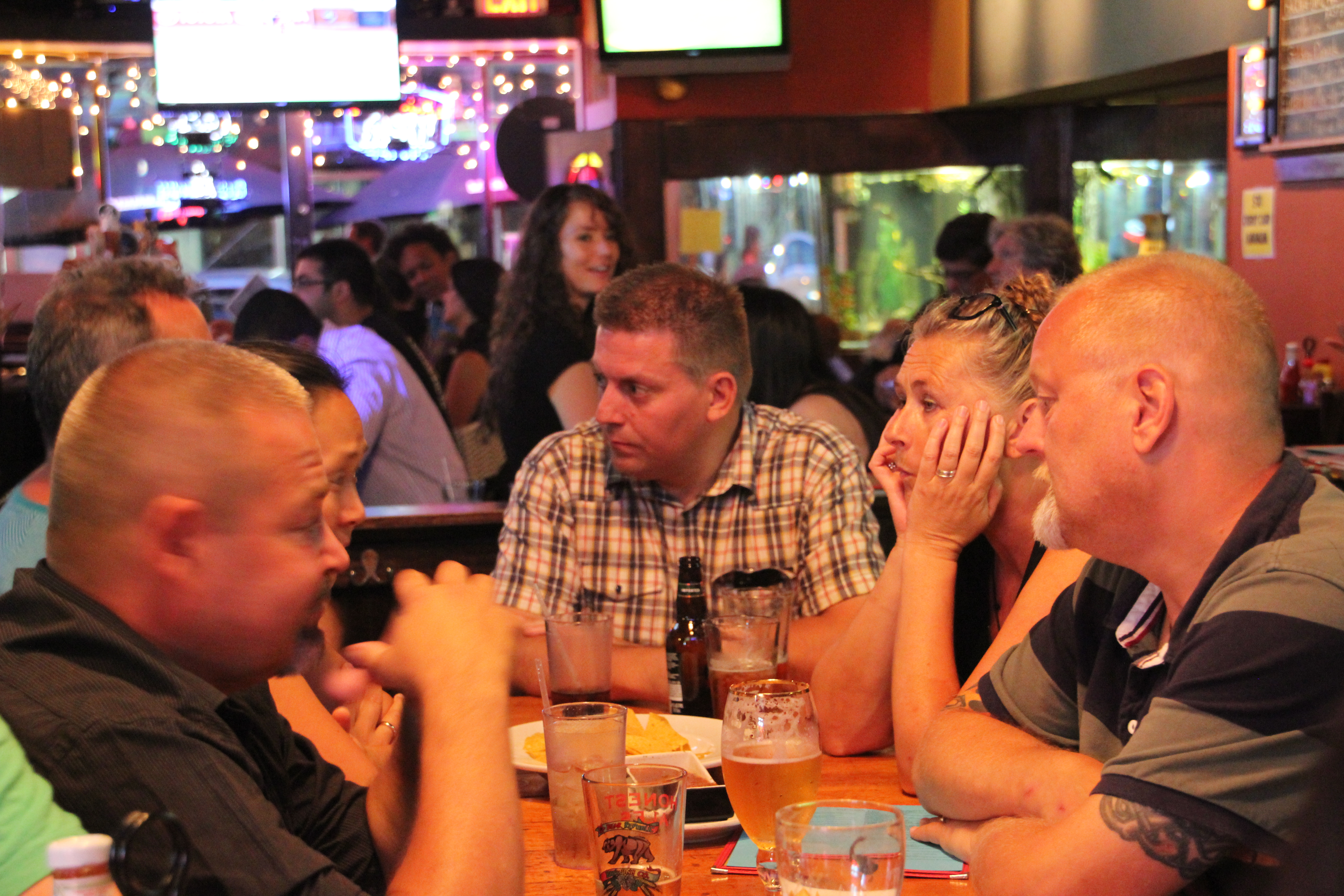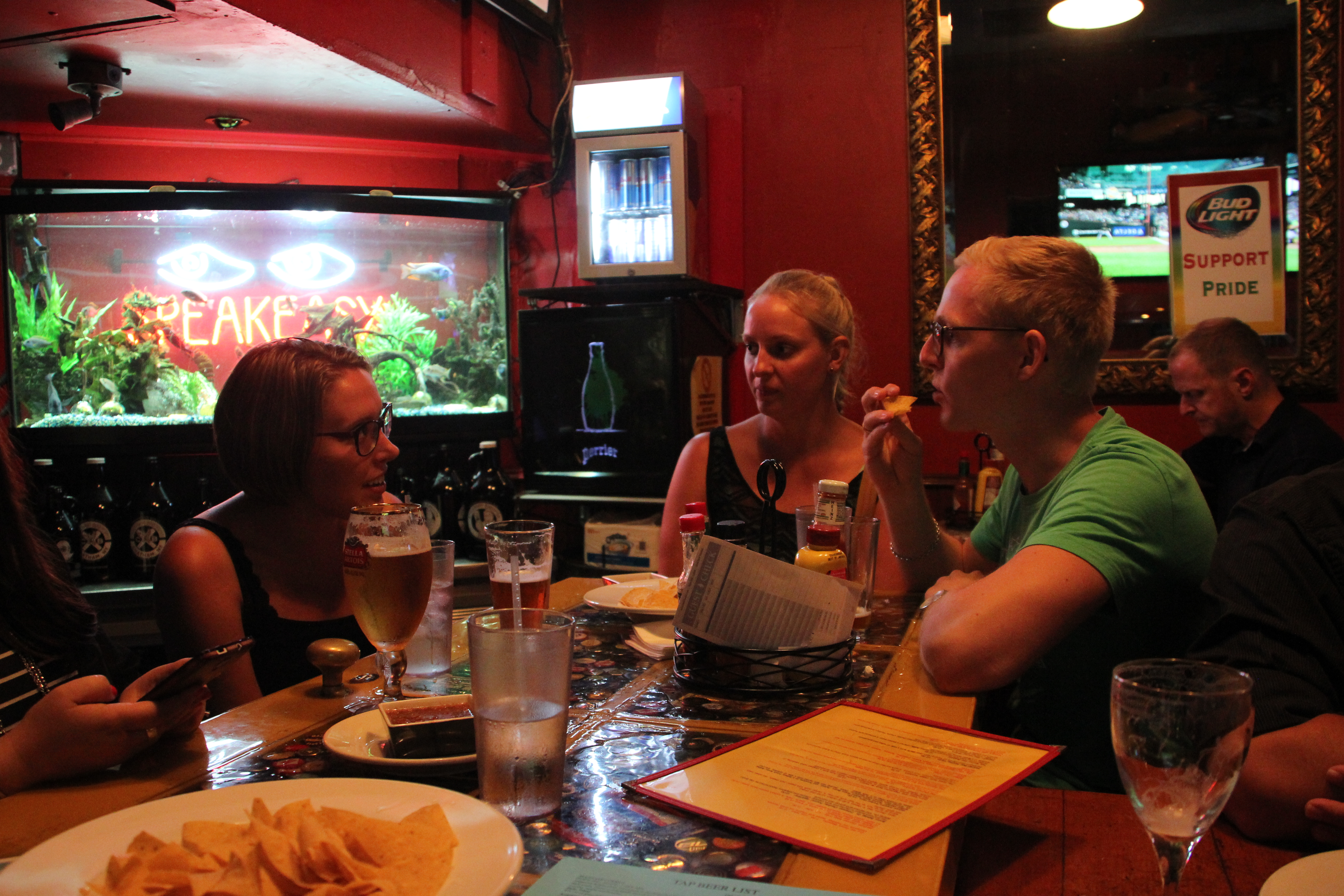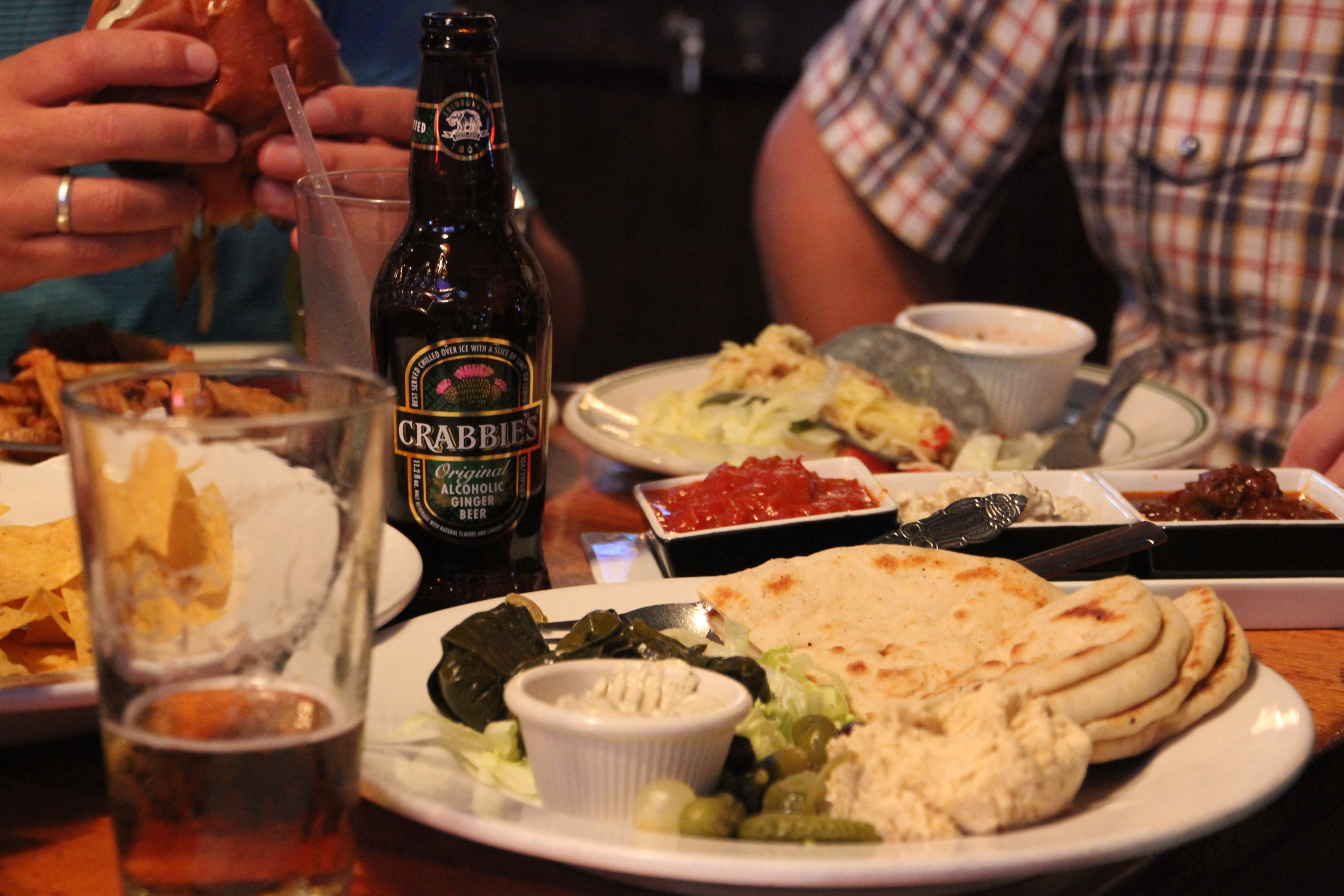 Turist i New York
Average rating:
0 reviews